"GOGO Band gave him the confidence he could do it himself."  – parent of teenager
a technology breakthrough in bedwetting
The world's first solution capable of actually predicting
bedwetting before it happens, GOGO Band is your child's
answer to staying dry for life.
predictive
GOGO Band wakes your child in advance
to use the bathroom before they have
an accident—even deep sleepers.
intelligent
GOGO Band learns your child's natural
biometric patterns to build their very
own personalized dry solution.

connected
GOGO Band's Parent App involves you
every step of the way as your child
beats bedwetting themselves.
drug-free
GOGO Band is easy to use and 100%
drug-free, eliminating the concerns and
expense of prescription drugs.

effective
With GOGO Band, most children see
progress in 2-4 weeks, with life-changing
results in 3 to 6 months.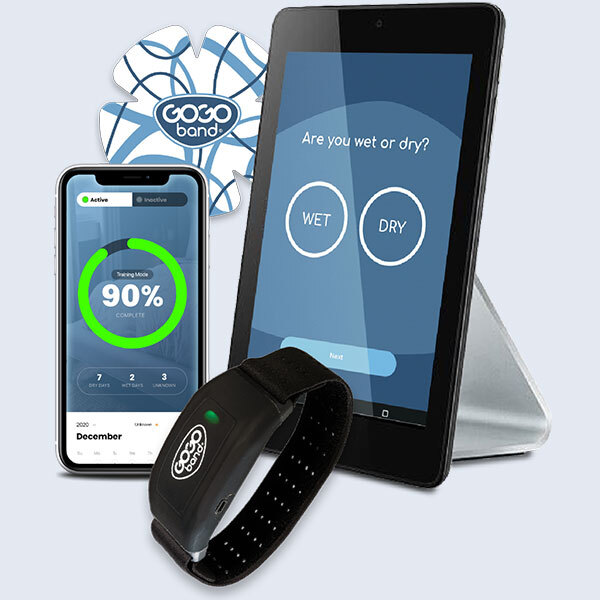 "
GOGO Band's Parent App let me be there for her when she needed
."
– parent of 9-year-old
stories of dryness ever-after
Hear what families are saying.
"The GOGO Band was actually fun and cool to wear. I stopped having accidents in less than a month of wearing the GOGO Band and have a ton more confidence in myself. I know my parents are happy too because I no longer have to do laundry evey day."
Maggie (girl, 12 years old)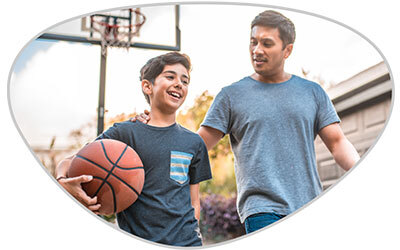 "The GOGO Band System was easy to use and started working from day one. Our son has been dry for five months and has started making friends again. We couldn't be happier for him. I wish GOGO Band was around five years ago."
Patrick (parent)
"GOGO Band finally helped me beat bedwetting. I can now hang out with my friends on the weekends, go camping with my scout troop, and wake up without being afraid of being embarrassed or bullied."
Tristan (boy, 13 years old)
recapture the joy of predictable life.
start saving.
stop wetting.
Help your child beat betwetting
for good with our special
LIMITED TIME OFFER and
$200 IN SAVINGS on the complete
GOGO Band System
Get our complete system:
• GOGO Band that monitors your child's
biometric patterns
• GOGO Tablet that alerts and wakes
your child
• GOGO Sensor for system training and alerts
• 28 GOGO Disposable Sensor Patches
• Tablet stand, charger, charging cables
• Monthly subscription for system monitoring
and training
• Access our community of GOGO Parents
to share ideas and experiences
Help your child today!
• The GOGO Band System is available in limited quantities at $200 savings
• SAVE $200 when you order now
• FREE SHIPPING anywhere in the U.S.
• Join our Facebook Parent Group so we can learn how GOGO Band is changing your lives for the better.
"
It was a godsend. Thank you GOGO Band.
"
– parent of 11-year-old