INNOVATIVE Bedwetting Solution Recovers Kids' Lost Bladder-Brain Connection
World's First Predictive Bedwetting Solution
✓ AI-empowered ✓ Pediatric Supported ✓ 100% Safe & Drug-free ✓ Wi-fi
→ Recovers Kids' Lost Bladder-Brain Connection
→ Accurately Detects "Bladder Full" Signal
→ Alerts Before Bedwetting Happens
→ 100% Personalized and Unique
→ 30-60 Days to Results
What Is It 
GOGO Band is the World's most advanced bedwetting solution ever invented that successfully trains kid's brain to rediscover and respond to their "bladder full" signal.
It's the World's only predictive bedwetting alarm that sends "Wake-up" alert before urination happens and stop urination almost immediately.
GOGO Band system is 100% natural, safe and drug-free bedwetting solution that is Pediatric supported.
How It Works
At the core of the GOGO Band System is one of the worlds' most advanced and accurate photo-electronic (PPG) biometric sensors. The sensors along with AI machine-learning solutions analyzes kid's real-time unique biometric rhythms and patterns associated with a full bladder.
This empowers GOGO Band system to successfully predicts and alerts before urination happens, dramatically accelerating kid's recognition of their lost "bladder full" signal faster and deeper.
No other bedwetting solution results in such dramatically low relapse rates like GOGO Band System.
GOGO Band users noticed results in just 30-60 days.
Adding GOGO Band To Your Kid's Nightly Routine
Integrating today's lifestyle technology, the GOGO Band System feels instantly familiar to both kids and adults. It connects wirelessly using your home's WiFi network.
GOGO Band bedwetting system comes fully equipped with all of the components you need to help your child beat bedwetting:
GOGO Band monitors your child's biometric patterns
Put on the comfortable GOGO Band at bedtime. This wearable biometric device comes with an adjustable, satin-soft strap; every system includes both a large and small strap to fit your child easily. GOGO Band is worn on the leg, there are no wires, and pee pad alarms are not required.
Subscription for Predictive Monitoring and Wake Up Signals
AI-empowered and data-driven software analyzes and learns kid's unique biometric patterns. It's smart enough to recognize your kid's unique "Bladder Full" signal and send timely alert providing dry mornings almost immediately.
Tablet that serves as an alarm for your child
The accompanying tablet will monitor and alert your child to "Wake-up!" before they wet. Each time your child interacts with the tablet, the system grows smarter. Through consistent use, the Wake-Up! alerts become increasingly accurate—and on their first dry morning, your child will discover new self-confidence. They can beat bedwetting.
GOGO Band advanced moisture sensor and disposable patches
Small sensor attaches to your child's sleepwear using a safe, sticky patch. As your kid's brain begins to respond to "Bladder Full" signal pull-ups become a thing of the past and your child's confidence grows with every passing dry night.
GOGO Band Parent App
Available on Google Play and Apple Store, your smart Parent App helps you monitor alarms and participate in the process. The Parent App collects all the data you need at-a-glance, so you can support and celebrate your child's progress together. And when your child starts getting up to pee by themselves, you'll start sleeping easier!
Tablet stand, charger, charging cables
All supporting accessories you need to fully enjoy the benefits GOGO Band bedwetting system offers.
 Your Journey To Completely Dry Nights
Dry nights will come faster than you expect. The system is smart and with consistent use it will learn your kid's natural pattern in just a few weeks. Your kid will enjoy graduating through 3 phases before going completely dry:
Training Mode: The first 2-3 weeks, your child  simply wears the GOGO Band to bed at night while the GOGO Band System learns your child's unique biometric "bladder-full" signal. The system is smart and soon your kid will graduate to Predictive Mode with their own personalized Predictive alert model.
Predictive Mode: "Wake-Up!" alert starts to sound before wetting occurs. Your child's first dry mornings are exciting for the both of you! And as they become more regular, your child's confidence grows and "normal life" finally seems within reach.
Weaning Mode: "Wake-Up" alert continues to sound even as your child's brain-bladder connection becomes stronger. They begin waking on their own before the alert! These are milestones and moments to celebrate! As the frequency of the alerts diminish, your child becomes more confident that they can beat bedwetting—and your family can rediscover the joy of normal, predictable life.
Don't Take Our Words For Granted
Pediatricians recommend GOGO Band Too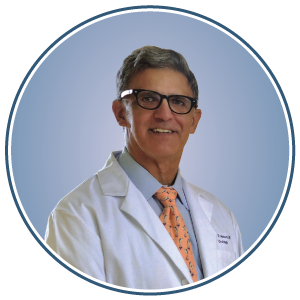 Dr. Israel Franco:
"GOGO Band has helped patients of mine, as well as many others, who have never experienced a dry night in their life — and even the most difficult cases who wet multiple times every night. 
In just a few weeks, we have seen impressive results with GOGO Band. Children who have never responded to maximal medical therapy or "dumb" alarm therapy, have responded to GOGO Band."
Board member of the International Children's Continence Society
Leads The Yale University Children's Bladder and Continence Center
Early innovator in developing pioneering therapies for bedwetting for more than thirty years
Author on many of the medical guidelines for the management of incontinence in children
Read Real Life Experience
"The improvement is unbelievable! Before GOGO Band, he had a full pull-up every single night."
~ Parent of a 13 year-old
"Things keep getting better every single day. And his enthusiasm about using 'his GOGO Band' is awesome! We weren't sure how he was going to react to it. But after just a few days he literally took command of it and doesn't want mom or dad to do it for him. He even refused to use pull-ups after only two weeks. This has been a Godsend for all of us in our home." ~ Parent of a 6 year-old
"It's my GOGO Band. I don't want help. I'm big enough to do it myself." ~ the 6 year-old
"GOGO Band was actually cool and fun to wear." ~ the 13 year-old
What's Included In The Package
Tablet 

GOGO Band 

Parent Mobile App

Wireless moisture sensor

Disposable Moisture sensor patches

Tablet stand, charger, charging cable

Access our discrete community of parents

3 Month Software 

Subscription for Predictive Monitoring and Wake Up Signals
GOGO Band
Dominion Resources Innovation Center | 201 Duncan Street, Ashland, VA 23015