Say Goodbye to Bedwetting!
GOGO Band is the world's most advanced solution designed to help your child stay dry and stop bedwetting for good.
How The GOGO Band System Prevents Bedwetting
GOGO Band is the first system that helps even deep sleepers. The band provides consistent biometric monitoring to track your child's bladder full signal. Algorithms trigger the Bedside Tablet to alarm to wake and go – before it's too late. GOGO Band offers a safe, 100% drug-free way to help your child stay dry. GOGO Band works in harmony with your child while sleeping, so they stop bedwetting for good.
Predictive

Unlike alarms, pads and diapers, GOGO Band's solution actually predicts bedwetting IN ADVANCE, keeping your child dry!

Simple

Our comfortable, wearable band and tablet system fits seamlessly into your life.

Training

GOGO Band trains the brain to successfully recognize and respond to the body's natural "bladder full" signal.

Confidence

GOGO Band gives your child and family a renewed sense of confidence to successfully overcome bedwetting.

Connected

The GOGO Band Parent App alerts you in advance of a bedwetting incident and tracks their daily progress.

Drug-Free

GOGO Band is 100% drug-free, eliminating the real concerns and expense of prescription drugs.
See GOGO Band in Action
Most bedwetting alarms are only disaster-recovery tools. They don't really prevent bedwetting. GOGO Band is the only system that truly does! Using advanced technology, it recognizes your child's need to wet and sends an instant "Wake-Up" alert to their bedside and your mobile phone keeping them dry!
Limited Time Offer – $180 Savings!
---
Each System Includes
Advanced Biometric Wearable Band
Personalized Predictive Bedwetting Alerts
Tablet Alarm and System Control
GOGO Band Parent App (iOS and Android)
Wireless Moisture Sensor
Disposable moisture sensor patches
Tablet stand, power supply, and charging cables
Help Your Child Today
The arrival of GOGO Band is a revolutionary break-through for bedwetters. We have made 150 systems available at a $180 discount, a 37% savings, to help those children in serious need of stopping bedwetting for good. Free shipping too! We ask in return that you drop us an email or video and let us know how the GOGO Band System has changed your lives for the better.
Use the coupon code save180 upon checkout
Why does my child wet the bed?
The main cause of bedwetting in children stems from a maturation delay in a child's bladder-to-brain neural pathway resulting in the inability of your child to recognize that their bladder is full. In other words, the bladder full signal that you and I feel is "lost" and is never consciously sensed by your child.
Arousal from deep sleep is also a leading cause of bedwetting and can result in your child being unable to wake up when their bladder is full. Bedwetting can also be caused by your child's kidneys producing too much urine during sleep or their bladder is unable to effectively hold urine. Bedwetting also tends to run in families suggesting there is a strong hereditary link.
To control one's urination and bladder function is a behaviorally learned and conditioned process, not unlike learning how to walk or talk, that requires first learning to recognize the bladder full signal from the brain and then to consciously control suppressing one's bladder. Bedwetting is classified as being nocturnal (nighttime) or diurnal (daytime) representing 75% and 25% respectively with twice as many boys affected by bedwetting as girls.
How common is bedwetting in children?
Bedwetting, clinically known as pediatric enuresis, is the #1 chronic pediatric health condition that affects 8.5 million children in the US, or nearly one in five children, with potentially devastating long-term social, mental, health and other physiological impacts. Unfortunately, innovation in stopping bedwetting has been non-existent over the last forty years and the long term efficacy of the best options available only help 25% of the children who use them, that is until the launch of the GOGO Band System. Over $4.2 billion is spent annually by families in the USA trying to stop bedwetting in children.
What are the current options for stopping bedwetting?
Current options for stopping bedwetting include either drugs, diapers, bedwetting alarms that alarm after a child wets the bed, or a watch that alarms on preset static intervals to remind a child to perform a mental scan as to whether they feel an urge to urinate or not. Drugs only temporarily block urine/bladder function with relapse rates over 90% and have potentially dangerous and severe side effects including seizures, hydrocephalus, and cardiotoxicity. Current bedwetting alarms use "dumb", static 1970's technology and are difficult to use, prone to breakage, and not kid- friendly. Thirty percent of the families who purchase these bedwetting alarms give up in frustration and stop using them after only 30 day. Despite their widespread use, bedwetting alarms only help one in four children.
Why should I try the GOGO Band System?
GOGO Band's patent pending system brings a 21st Century solution to an age-old problem and brings renewed hope to stop bedwetting in children. The GOGO Band System is the only bedwetting solution that proactively and intelligently helps keep your child dry and helps accelerate your child's ability to finally recognize their previously "lost" bladder full signal. The GOGO Band system analyzes in real-time your child's unique biometric rhythms and patterns associated with a full bladder to predict a bedwetting event before it happens.
At the core of the GOGO Band System is one of the worlds' most advanced biometric wearable sensors that combines the power of our patent-pending predictive, AI machine-learning analytics to help keep your child dry. We are the only bedwetting solution that intelligently and predictively alarms just prior to urination enabling us to condition faster and deeper with dramatically lower relapse rates. Through our mobile phone Parent App, the GOGO Band System also involves you, the parent, for the first time in partnering with your child – a critical factor in stopping bedwetting.
How does the GOGO Band System work?
It is only in the last four years that we have witnessed a revolutionary leap in the miniaturization of biometric sensors and the rapid adoption of cloud-based AI predictive solutions. The reliability and accuracy of these photo-electronic (PPG) biometric sensors along with the rapid advances in cloud-based solutions, enables the GOGO Band System for the first time to capture in real-time detailed and accurate biometric telemetry for your child. So, does this help the GOGO Band System find this "lost" bladder full signal? Yes!
The GOGO Band System is able to identify the bladder full signal of your child well in advance of an accidental urination. By knowing that a urination event is imminent, based upon identifying the unique biometric footprint of your child's bladder full signal, the GOGO Band System instantly alerts both you and your child of the imminent need to urinate and provides your child with enough time to get to the bathroom and stay dry. And because the GOGO Band System is alarming when the the bladder full signal is being sent, it dramatically accelerates your child's recognition of their own bladder full signal faster and deeper, with dramatically lower relapse rates, than anything else available on the market today.
The GOGO Band System is built to be smart, safe, and will help keep your child dry for good!
Why do other bedwetting alarms not work?
Bedwetting alarms available today haven't changed in decades and still use outdated, unsophisticated 1970's technology. As technologists and parents, this makes us mad. Think about all that's changed since the 1970's! Discrete biometric sensors can measure almost anything. Wireless technology can connect almost everything, and predictive AI machine learning analytics can help almost anybody do the right thing at the right time.
Most bedwetting alarms are not kid-friendly, difficult to use, not waterproof, not internet enabled, and prone to breakage. Only 70% of the families who purchase these "dumb" alarm devices use them for more than 30 days. Manually entering information into a diary system, either on of offline, is time-consuming and error prone, while today's bed pads only alarm after a bedwetting accident has happened and provide only marginal benefit to help your child overcome bedwetting.
Is the GOGO Band System safe and easy to use?
The GOGO Band System is designed for plug n' play activation and is ready to use right out of the box. It comes fully equipped with all of the components you need to help your child beat bedwetting. The GOGO Band System is child and parent friendly, drug free, and easy and safe to use. Our biometric sensor band is covered with soft silicone and is water resistant. The washable fabric band is made of hypoallergenic, lightweight material so that it is both comfortable and safe for your child to wear.
The GOGO Band System includes an advanced PPG biometric wearable sensor band that is worn on your child's calf or bicep, a 7-inch Android Tablet that serves as the alarm and system control center at the child bedside, and a Bluetooth enabled small moisture sensor to personalize your child's predictive alarm models and to alarm in those rare wetting instances our system might miss.
What research validates our approach?
We have been conducting real-world tests of the GOGO Band System over the last two years to refine and develop our revolutionary approach to helping stop bedwetting in children. We have amassed over 10,000 hours of biometric data across scores of children to help refine and build our intelligent predictive models and alarming systems. Our biometric sensors have undergone thousands of hours of rigorous testing on people with a wide range of skin tones, ages and body types. Each of our biometric sensors has been 100% tested for optical and sensor performance using proprietary optical testing systems.
Helping to lead our efforts is our Chief Science Officer, Dr. Israel Franco, who is a world-renowned, board-certified Pediatric Urologist with over 25 years of experience helping tens of thousands of children overcome bedwetting. He has authored over ninety peer-reviewed medical journal articles and currently leads the Yale University's Children's Continence Center – one of the leading pediatric urology research centers in the world. Dr. Franco received his medical degree from Albert Einstein College and fellowed at Chicago Children's Hospital. Always an early innovator and on the cutting edge of technology he brings a proven track record of successful innovative therapies to children with neurogenic bladder problems as well as children with non-neurogenic bladder and continence issues.
How long does my child need to be on the GOGO Band System?
Your child will typically progress through three distinct operating modes powered by the GOGO Band System. The Training Mode is expected to be completed in 2-3 weeks, the Predictive Alarming Mode is expected to run for 3-6 months, and the Weaning Mode a final 3 months. Keep in mind that each child is unique and your child's times within stages will vary. Increasing success in the reduction of wet nights will begin in the first thirty days with the majority of children being able to completely control their urination within 6-9 months from the time that they start using the GOGO Band System. That being said, tragically one percent of the adult population under the age of 65 are never able to control their urination. We will continue to optimize the GOGO Band System and hope that we will be able help even these adults to stay dry throughout their entire lifetime.
Is the system personalized for my child?
Yes. The GOGO Band System builds a predictive model that is personalized and custom-built to recognize and alarm at the unique biometric "footprint" of your own child's unique bladder full signal.
What is Training Mode? How long does it take for the system to intelligently alarm?
Training Mode is the first phase that your child passes through when using the GOGO Band System. In Training Mode, the system is learning the specific biometric rhythms of your child from which an AI predictive model is created. It is expected that the Training Mode will take 2-3 weeks to complete before the system will begin to predictively alarm. You will know exactly when your child moves into the Predictive Alarming Mode by notices you will receive in the Parent App.
How accurate is the GOGO Band system in predicting a wetting event?
The human body is one of the most complex systems known to man. Every child is different, and some children are easier to predict than others. On average, the predictive accuracy of the GOGO Band System is 70-85% resulting in a dramatic reduction in wet nights, a corresponding improvement in dry nights, and an environment that allows your child's urination control to mature naturally and rapidly.
Consistent daily use is key. The more your child uses the GOGO Band System, the more accurate the alarm predictions will be. The GOGO Band System automatically refines the predictive, AI machine-learning models for your child after every night's use and model improvements are seamlessly ready to be used the very next night. The GOGO Band System is constantly learning and improving its prediction accuracy for your child. We are committed to ensuring that your child receives the most highly accurate models and the very best intelligent predictive alarming every day they use the GOGO Band System.
My child is a deep sleeper. How does the GOGO Band System wake them up?
If your child is a deep sleeper, the GOGO Band System is purpose-built to help you arouse them from a deep sleep. The GOGO Band System alarms both audibly and visually at the child's bedside through the Tablet that sits at your child's bedside. When the system alarms at the child's bedside, it simultaneously sends an alarm notification to your cell phone so that you can assist your child to the bathroom before a bedwetting accident happens.
How does the GOGO Band System help me as a parent to help my child?
Our cloud-based architecture empowers you, the parent, to be directly involved in helping your child stop bedwetting, which is a critical factor for success. Included in the GOGO Band System is our mobile phone Parent App that provides you with daily, weekly, monthly, progress updates and insights on the progress that your child is making. The Parent App continuously encourages and recommends success strategies for both you and your child and provides you with daily tips regardless of the time of day or where you are in the world.
Can I use the GOGO Band System during the day?
The GOGO Band System is meant for night time use only during the hours between 8:00 PM and 1:00 PM the following the day on your time zone. Alerts are sent throughout the night in case your child needs help getting to the bathroom. Your Parent App is updated daily with the overall progress of your child in the afternoon after each night's use.
The GOGO Band System was easy to use
The GOGO Band System was easy to use and started working from day one. Our son has been dry for five months and has started making friends again. We couldn't be happier for him. I wish the GOGO Band System was around five years ago.
GOGO Band finally helped me beat bedwetting
GOGO Band finally helped me beat bedwetting. I can now hang out with my friends on the weekends, go camping with my scout troop, and wake up without being afraid of being embarrassed or bullied.
- Maggie (girl 12 years old)
The GOGO Band System was actually fun and cool to wear
The GOGO Band System was actually fun and cool to wear. I stopped having accidents in less than a month of wearing the GOGO Band System and I have a ton more confidence in myself. I know my parents are happy too because I no longer have to do laundry every day.
Partners
We're proud of our growing family of partners who believe in and support our mission to end bedwetting for good.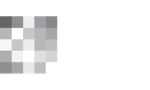 GOGO Band
Dominion Resources Innovation Center | 201 Duncan Street, Ashland, VA 23015