who we are
We're a team of medical and technology experts who care deeply about helping children and families put an end to bedwetting once and for all.  We know firsthand the struggles and challenges faced by families who suffer from this condition because we come from these families ourselves. We believe in the power of breakthrough innovation and advanced technology to build new solutions that solve real human health conditions.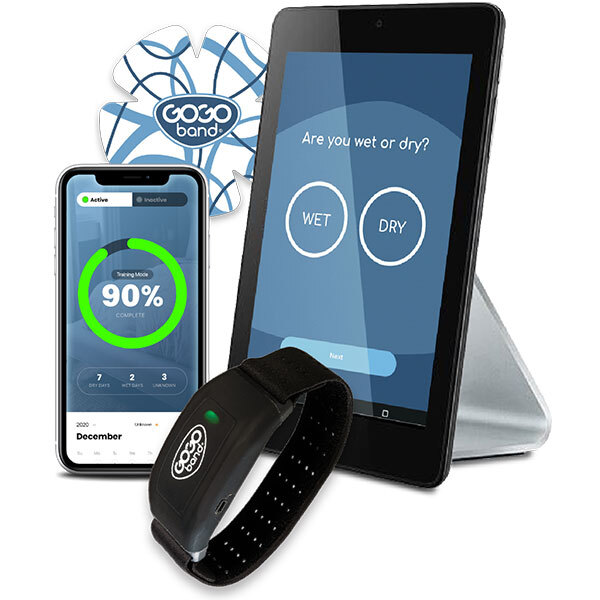 An Idea was Born
In 2015, GOGO Band founders, Jon and Timothy, had an idea—one that would forever change the lives of millions of children and families who suffer with bedwetting. Tim had three children and Jon had twin brothers who were bedwetters, one of whom didn't stop wetting until he was 23-years-old. Having experienced firsthand the devastating impact this condition has on those who suffer it, Jon and Tim knew something had to be done. They realized drugs and diapers only mask the problem and that current bed pad alarms use outdated century-old technology.
Committed to finding a better way, Jon and Tim realized that wearable sensors and artificial intelligence could be connected to build a groundbreaking solution to stop bedwetting. Eureka! They knew they were on to something, and from there, they embarked on a journey to create a smarter, safer, solution using cutting-edge technology to help get—and keep—kids dry and finally put an end to bedwetting for good – one child at a time.
Our Mission
We created GOGO Band to give children and families the power to overcome bedwetting. To help them get and stay dry, and to let them get back to the joy of predictable life!
Provisional Patents Filed
GAN Top 25 Accelerator (Lighthouse Labs)
Named Top 6 Biotech Start-up in Virginia
Winner Capital One Start-Up of the Year Award
First MVP System Deployed
Named One of Most Innovative Start-ups in Virginia
First Production System Sold
Named Top Digital Health Start-Up CES 2019 Unveiled NY
Top Digital Health Innovator Speaker – CES 2020
Future GOGO Band Innovations
partners
We're proud of our growing family of partners who believe in and support our mission to end bedwetting for good.