Confidence grows
with every dry night.
GOGO Band will help your child get
beyond nighttime accidents.
GOGO Band's breakthrough technology can stop chronic bedwetting, putting an end to your child's emotional struggles and relieving stress for the entire family.
GOGO Band is made to help your child:
End bedwetting
Build confidence
Gain independence
Our big breakthrough was creating a system that really works.
Alerting your child to an accident before it happens is how GOGO Band's breakthrough technology is able to end the cycle of nighttime accidents.
Special introductory offer available.
Save $175 + Free Shipping
Predictive
GOGO Band wakes your child in advance to use the bathroom before they have an accident. GOGO Band is even effective in waking deep sleepers.
Intelligent
GOGO Band learns your child's natural biometric patterns to build their very own personalized dry solution.

Connected
GOGO Band's Parent App involves you every step of the way as your child beats bedwetting themselves.
Drug Free
GOGO Band is easy to use and 100% drug-free, eliminating the concerns and expense of prescription drugs.

Effective
With GOGO Band, most children see progress in 2 to 4 weeks, with life-changing results in 3 to 6 months.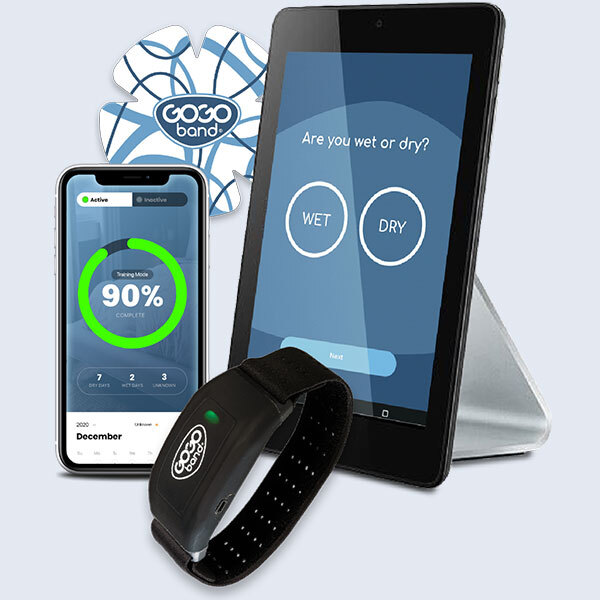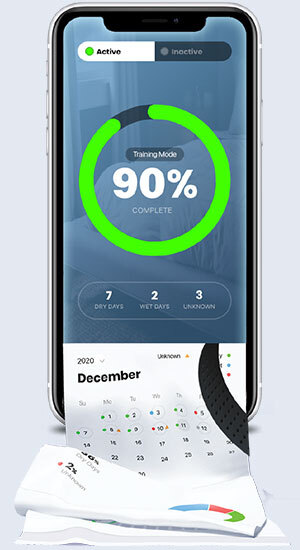 Parents share in the success.
GOGO Band's Parent App lets you assist and support
your child as they begin to use GOGO Band. It then
lets you track progress as your child gains confidence,
comfort and independence with continued success.
It really is a new way of life.
The best thing about GOGO Band is that it offers a welcome change to so many. It means saying goodbye to embarrassment, not missing any more sleepovers with friends, and erasing a child's feelings that they're disappointing others. You'll see this and more in what our community of families is saying about GOGO Band.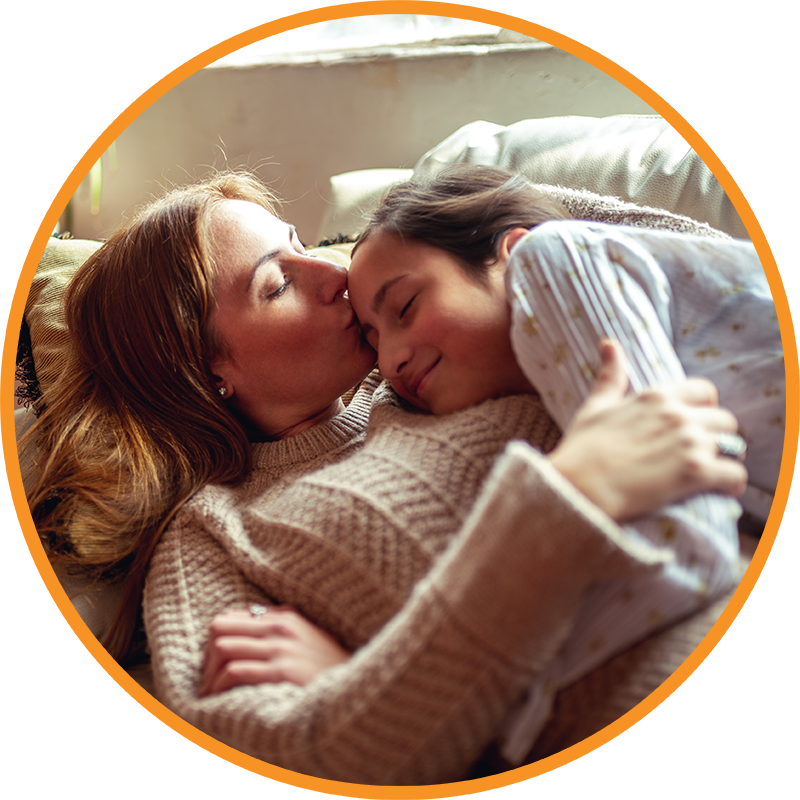 GOGO Band was actually fun and cool to wear. I stopped having accidents in less than a month of wearing the GOGO Band and have a ton more confidence in myself. I know my parents are happy too because I no longer have to do laundry every day.
Maggie (12 years old)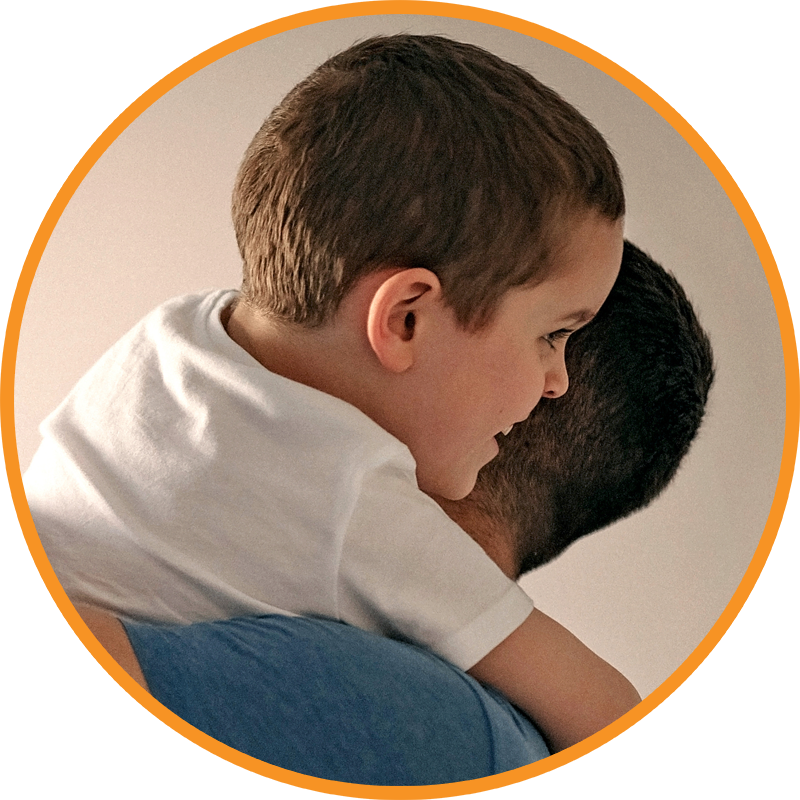 The GOGO Band System was easy to use and started working from day one. Our son has been dry for five months and has started making friends again. We couldn't be happier for him. I wish GOGO Band was around five years ago.
Patrick (parent)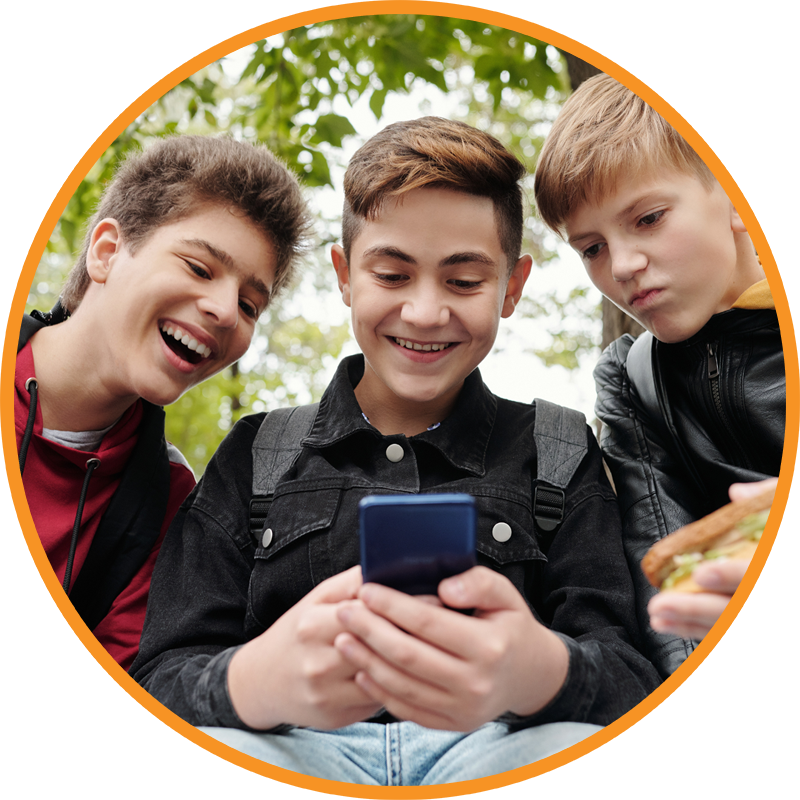 GOGO Band finally helped me beat bedwetting. I can now hang out with my friends on the weekends, go camping with my scout troop, and wake up without being afraid of being embarrassed or bullied.
Tristan (13 years old)
Sign up to download our guide from industry experts on the brain to bladder connection.